Demex Introduces PYTH Perpetuals As A Pre-Launch Market
Demex takes center stage with its launch of the PYTH Perpetual Market as a Pre-Launch Market. This innovative trading instrument allows crypto traders to seize early opportunities with the highly anticipated Pyth Network ($PYTH) token before its official launch.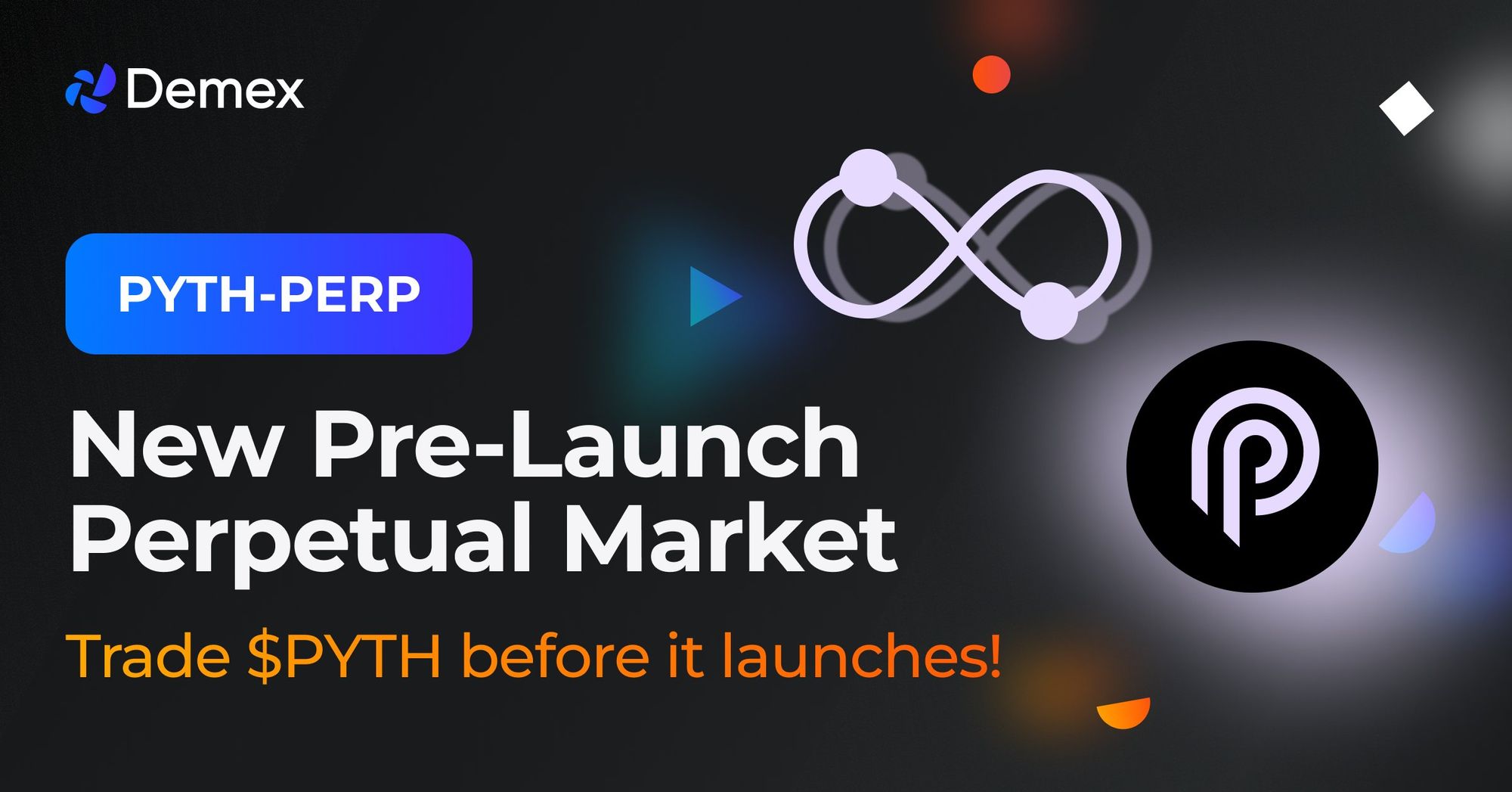 Unlocking Early Exposure and Opportunities
Demex is revolutionizing the crypto landscape with a game-changing introduction: PYTH Perpetuals as a Pre-Launch Market. This innovative trading instrument not only facilitates early access to the highly anticipated Pyth Network ($PYTH) token but also opens up new trading opportunities for savvy crypto traders. Leading up to the Token Generation Event (TGE) and following the event, the market is prone to a lot of price speculation, creating the perfect opportunities for crypto traders to make the trade of a lifetime with perpetuals.
Unlike traditional systems, Demex empowers users to trade PYTH Perpetuals, allowing them to seize opportunities well before the tokens hit exchanges. This decentralized platform redefines crypto trading, emphasizing derivatives and perpetual contracts to enhance exposure and flexibility.
PYTH Network: Pioneering Decentralized Finance
At the heart of this revolution is the Pyth Network, a first-party oracle network delivering real-time price feeds across more than 40 blockchains. The native $PYTH token, set to launch soon on major exchanges, presents a unique opportunity for traders to gain exposure and influence the network's development through governance participation.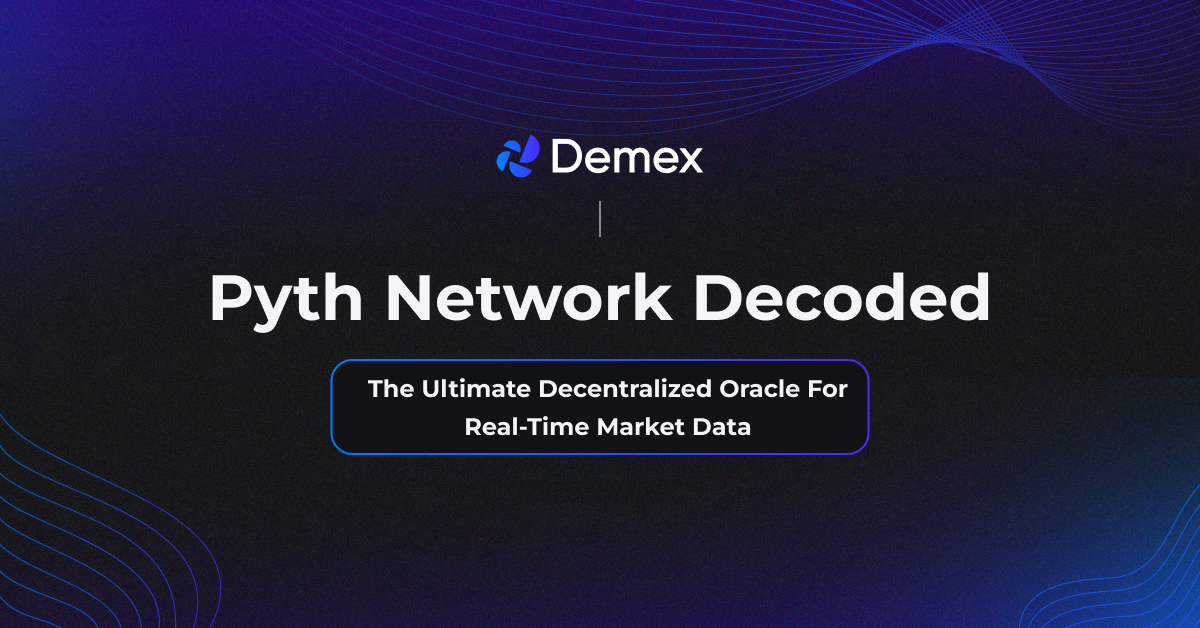 Want to decode Pyth Network? Read our blog here.
Trading PYTH Perps on Demex: Maximizing Exposure with Perpetual Contracts
Demex's commitment to decentralization and advanced features positions it as a premier derivatives exchange. Traders on Demex can engage in PYTH Perpetuals, taking advantage of a user-friendly interface and unique features like perpetual expiration, maximum leverage, and a transparent fee structure. This creates a dynamic environment where traders can actively manage their exposure to the price movements of $PYTH and other cryptocurrencies.
Seizing the Crypto Opportunity: A Step-by-Step Guide
For traders eager to dive into the decentralized finance space, Demex provides a seamless experience. Whether it's bridging USDC from Ethereum, Demex provides you with the most intuitive experience so you can focus on trading.
Beginning your PYTH Perps trading journey on Demex is just 3 steps!
Launch Demex
Deposit Stablecoins
Start Trading!
For advanced traders aiming to make a strategic move, leverage Demex's Pro-Mode, hosting advanced trading tools, charts, and various order types. For traders who prefer the flexibility of trading on the go, Demex's Lite Mode has you covered, executing instant market orders and going long or short seamlessly with this convenient mobile option.
If you're new to trading perpetuals, you can check out our guide here to get started!
Demex, Your Gateway to Decentralized Perpetuals Trading
As the PYTH token launch approaches, Demex stands as the optimal gateway for traders seeking exposure and opportunities in the decentralized finance space. From derivatives and perpetual contracts to a commitment to community involvement, Demex is at the forefront of the crypto trading revolution. Join us and be part of the decentralized future, where trading goes beyond the ordinary, and opportunities are as limitless as the blockchain itself. Get started with PYTH Perpetuals on Demex today!