Demex Trading League
Participate in the Demex Trading League running from 25th April to 9th May 2023. Trade perpetuals and a chance to win from a $1000 prize pool!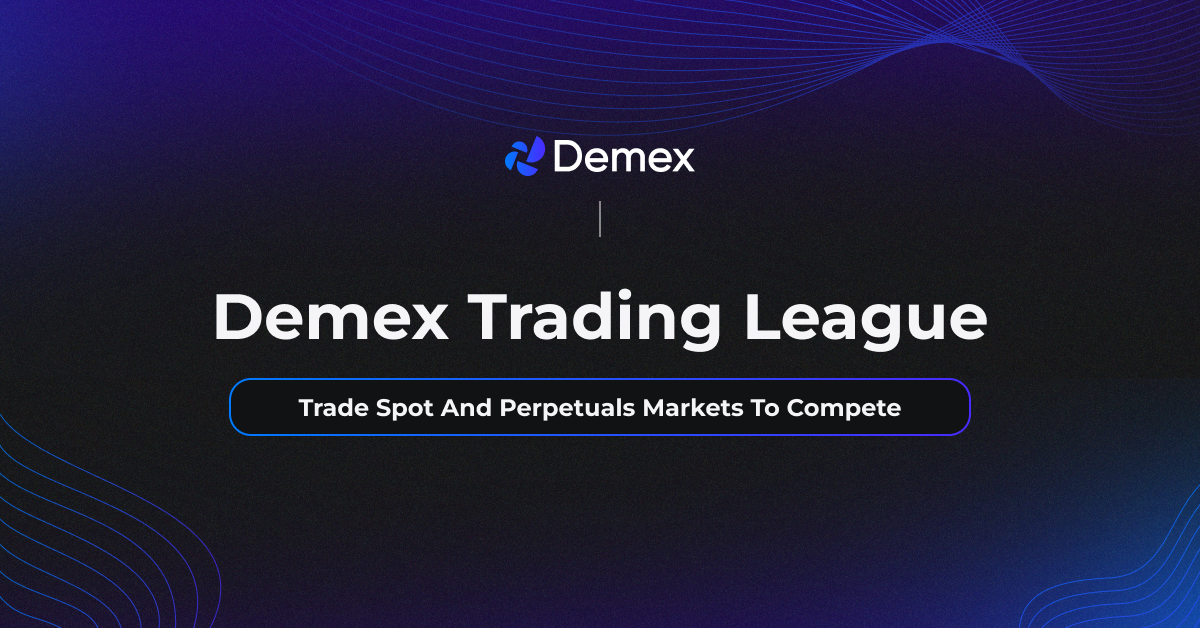 We are excited to announce the Demex Trading League - a trading competition for any trader to compete against one another for cash prizes and bragging rights!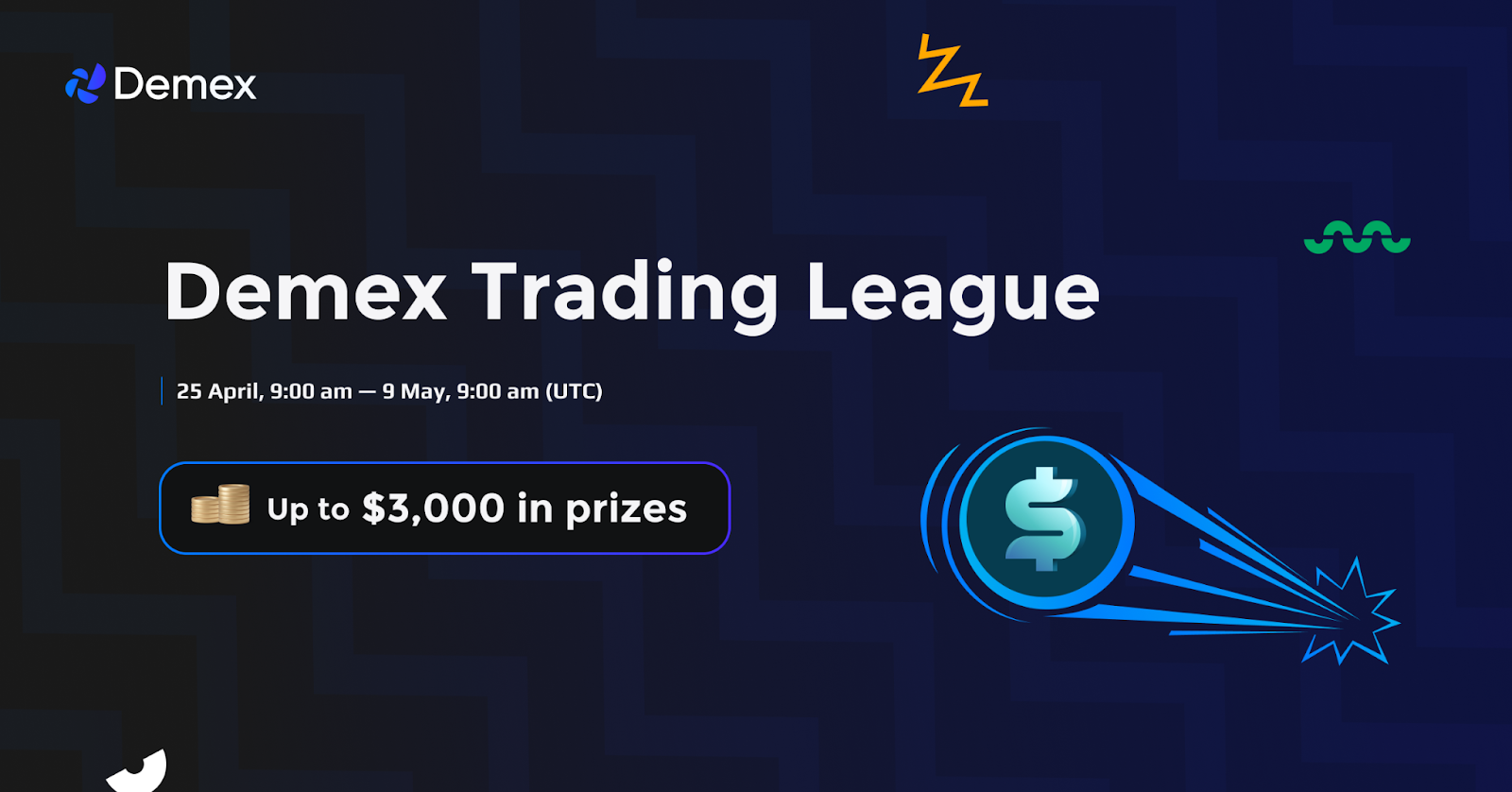 For this competition, we're allowing traders to trade spot and perpetual markets to battle it out over two weeks to prove who can achieve the highest percentage P&L.

Competition Mechanics
1. Generate your hashtag on our Registration Page and Tweet
2. Trade on any spot or perpetuals market during the competition period.
3. Collect points based on your trading volume and frequency.
For every 100 USD of trading volume, you will earn:
2 points when trading on Spot Markets
1 point when trading on Perpetual Markets
4. Competition will take place between 25 April 2023 (9:00AM UTC) and 9 May 2023 (9:00AM UTC)
5. Contestants will be ranked according to their percentage P&Ls.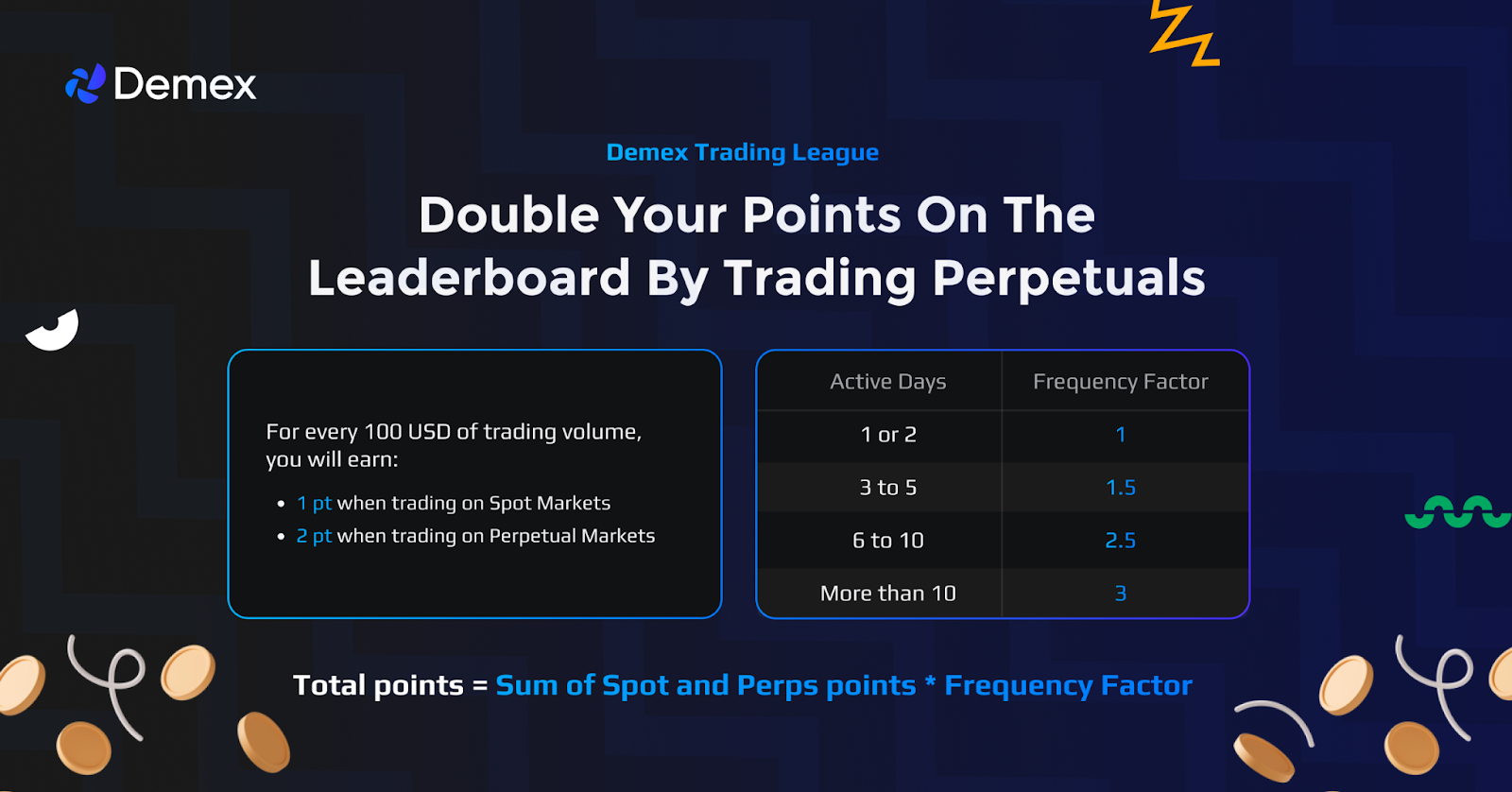 Prizes will be distributed across the top 10 on the leaderboard:

1st place: 20%
2nd place: 18%
3rd place: 15%
4th place: 12%
5th place: 10%
6th place: 7%
7th place: 6%
8th place: 5%
9th place: 4%
10th place: 3%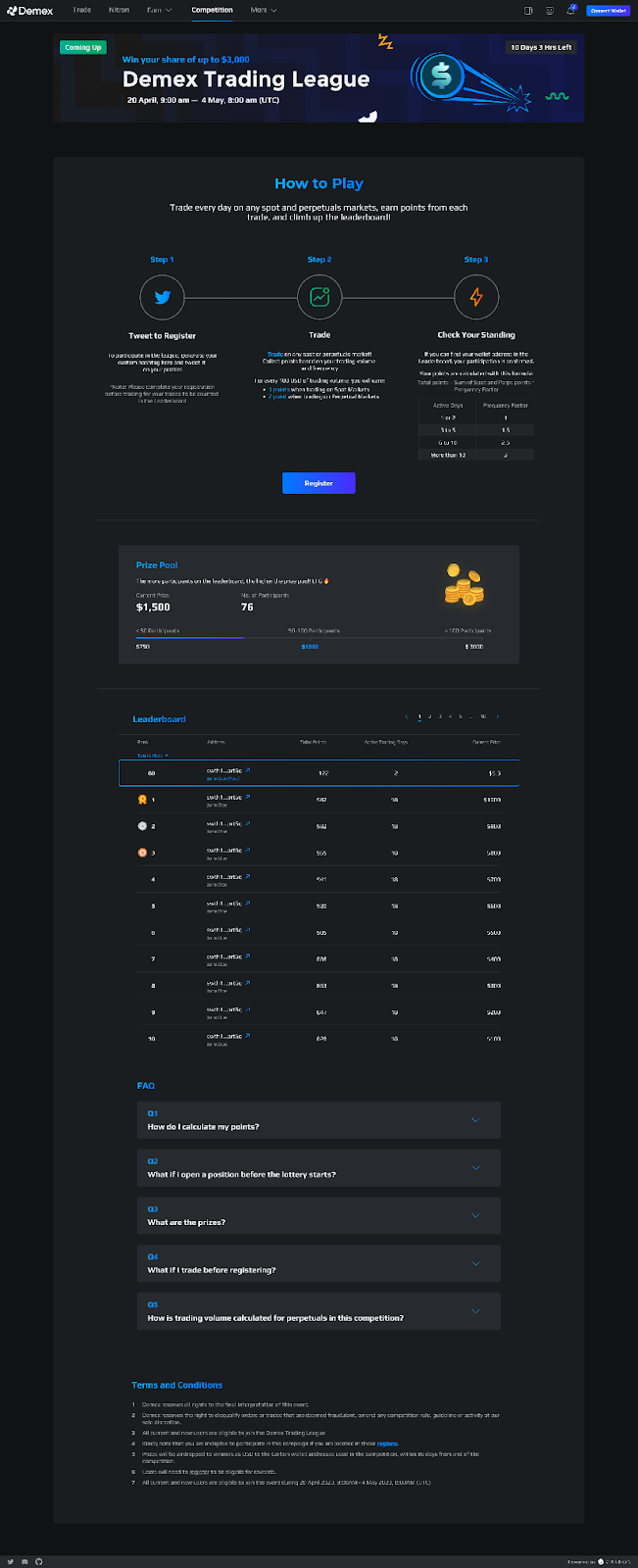 Learn More
📓 For the full rules, view the guide here
🗣 Check out the announcement here
🏁 To register, head to Demex's competition page