The HODL Lottery
Participate in Demex's first-ever HODL Lottery running from 4th April to 18th April 2023. Trade perpetuals and collect lottery tickets and a chance to win from a $1000 prize pool!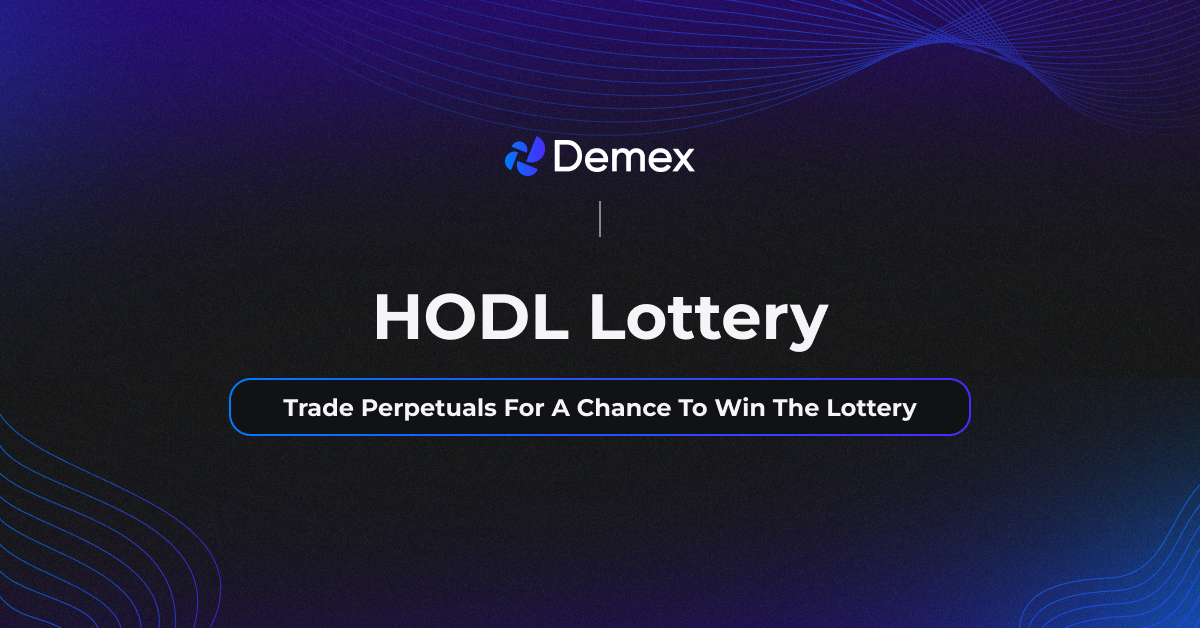 We've launched The HODL Lottery - the first of many lottery events for the risk-takers, the degens, the adrenaline seekers!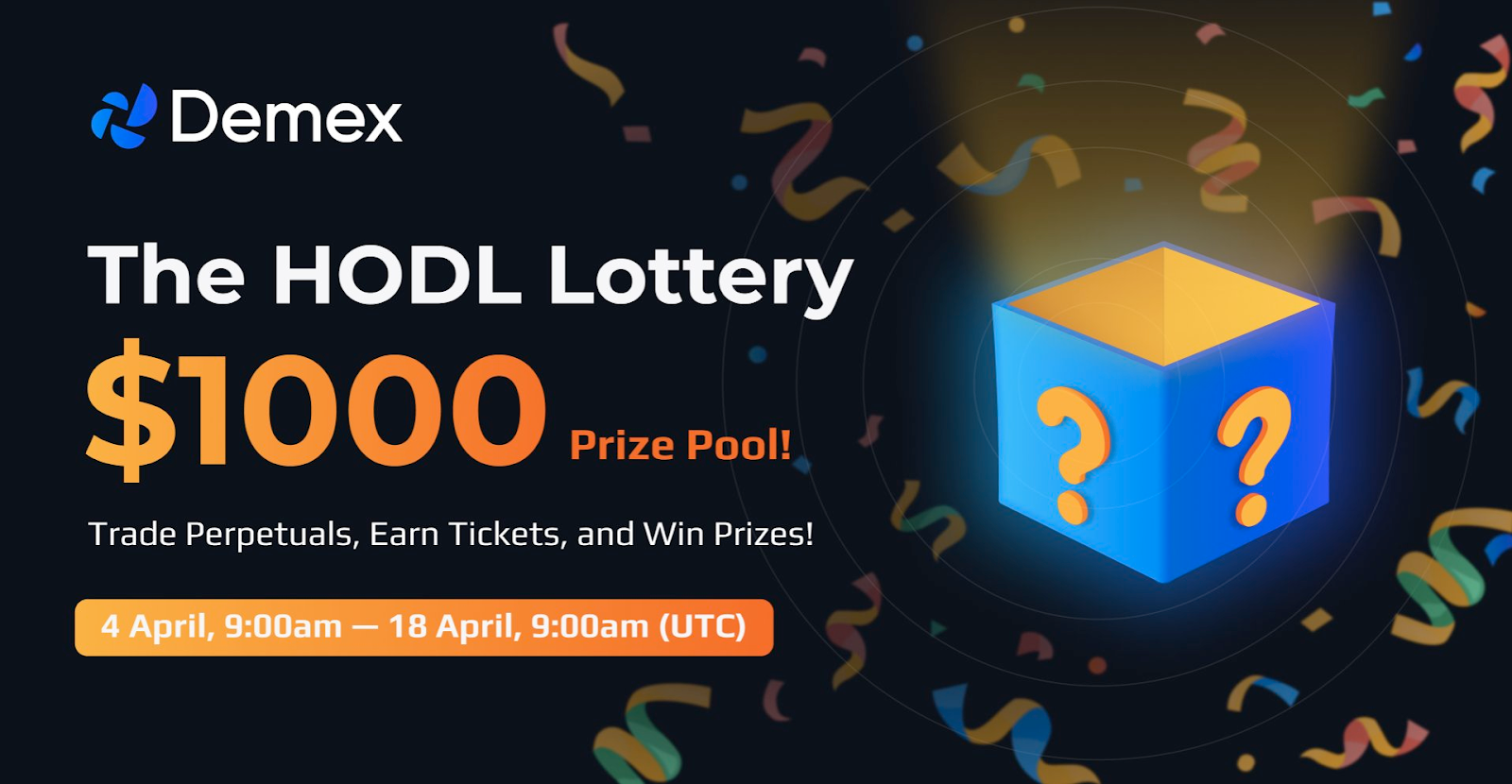 For this event, trade perpetuals and gain an unlimited number of tickets, depending on your leverage. The higher the number of tickets, the greater your chances of winning at our Grand Draw!

Competition Mechanics
Generate your hashtag on our registration page and tweet
Open a leveraged position on any perpetuals market during the competition period. Each position should fulfill the requirements to be eligible for tickets:
Minimum open interest size: 500 USD (Position size after leverage)
Minimum leverage amount: 1x
3. There are 3 different types of positions, with 3 separate ticket calculations. View the formulas here: How to Count Your Tickets
4. After opening your position, your standing will show on the Leaderboard. You will also be able to view the following stats:
Number of tickets earned
Duration of your longest position
Highest leverage of your positions
5. Competition will take place between 4 April 2023 (9:00AM UTC) and 18 April 2023 (9:00AM UTC)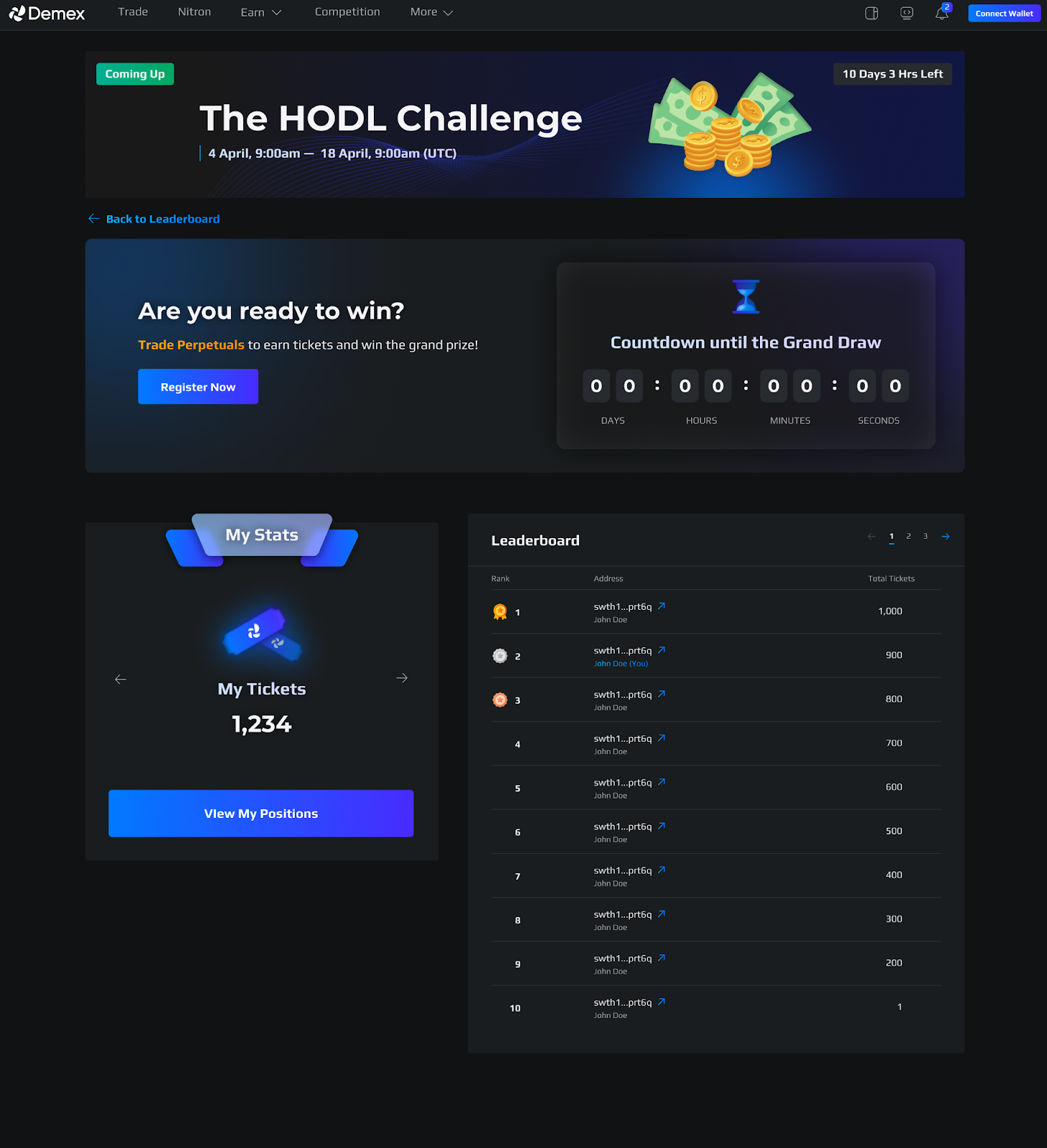 Prizes
At the end of the event, 10 winners will be randomly drawn to win 100 USD each.
Learn More
📓 For the full rules, view our guide here
🗣 Check out the announcement here
🏁 To register, head to Demex's competition page