DEXiest Features: Trading Tools
Demex brings you the coolest new trading tools to take your trading game to the next level. Introducing Trade N Share and Chart Trading!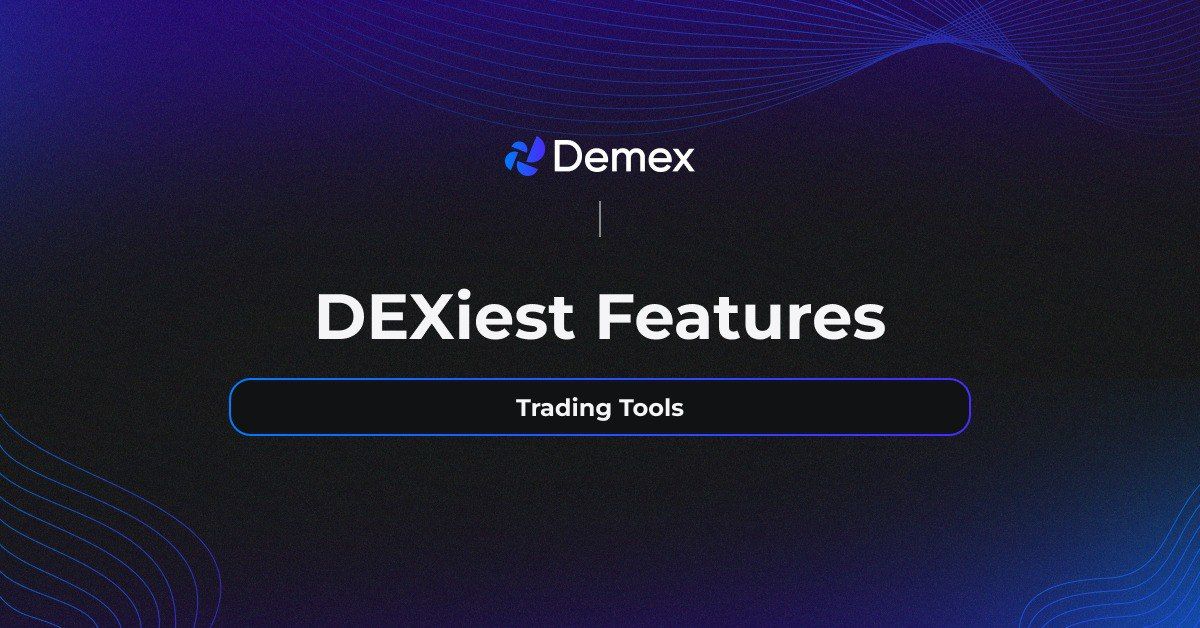 Introducing Trade N Share
Demex is launching TradeNShare, a game-changing feature designed to empower traders and foster a dynamic trading community. With TradeNShare, traders can now effortlessly share their open or closed positions, providing valuable insights such as PnL, ROE, entry and exit prices, and timestamps of their trades.
The feature is fully customizable and user-friendly, giving traders complete control of the information they would like to share with their fellow traders. Whether it is a lucrative trade they just closed or an open position with immense potential, traders can selectively choose the key metrics they wish to display, creating an enticing narrative that appeals to other traders.
By sharing their successes, strategies, and insights, traders will finally have the opportunity to excite the Demex community of their trading activities.
Experience the power of TradeNShare today on Demex and show off your endless valuable insights with the Demex community.
Introducing Chart Trading
Demex revolutionizes your trading experience once again with Chart Trading, offering a seamless and efficient way to analyze, execute, and manage trades. By providing the convenience of direct trading from the charts, Demex empowers traders to make smarter decisions and seize trading opportunities with unmatched speed and precision. Furthermore, traders now have a holistic view of the market and their trading activities, making it easier to monitor and manage positions.
But that's not all; Chart Trading on Demex offers additional functionalities that empower traders to take immediate action and adapt to market movements with ease. Here are some of the key features:
Traders can modify the price of their existing orders directly on the chart. By simply hovering over their chart position, traders can click and drag it to the desired price level for execution. This real-time adjustment capability enables quick responses to dynamic market changes, providing traders with a competitive edge in seizing opportunities.
With the click of a button, traders can swiftly reverse their current position when market conditions shift. By utilizing the quick reversal function available on the chart position display, traders can capitalize on changing trends or market reversals. This feature ensures flexibility and agility in adapting to evolving market dynamics.
Head to app.dem.exchange/trade and experience your desired trading experience only on Demex.
The TLDR