Zil Earn-A-Thon
Inviting the Zilliqa community to take part in the most exciting event, the ZIL Earn-a-thon!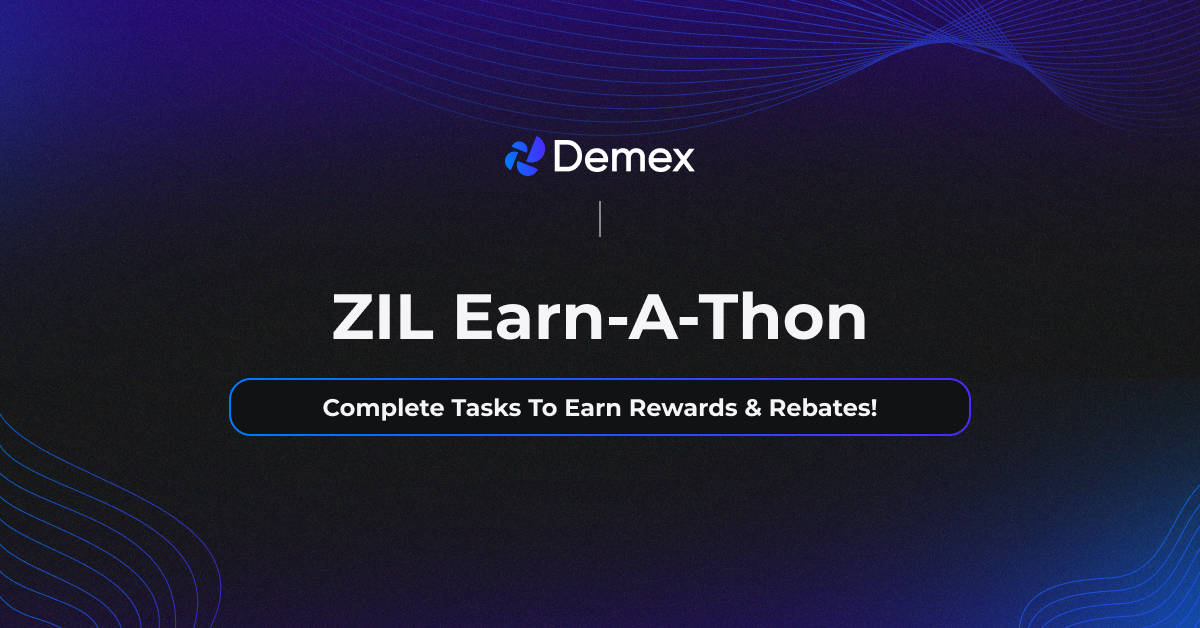 Are you ready to take your trading skills to the next level? Look no further! We are thrilled to announce the start of the ZIL Earn-A-Thon competition, in collaboration with Zilliqa. Get ready to dive into the world of perpetuals, earn exciting rewards, and showcase your trading prowess. With a range of bonus tasks and attractive prizes up for grabs, we promise this event will be a thrilling experience for all participants.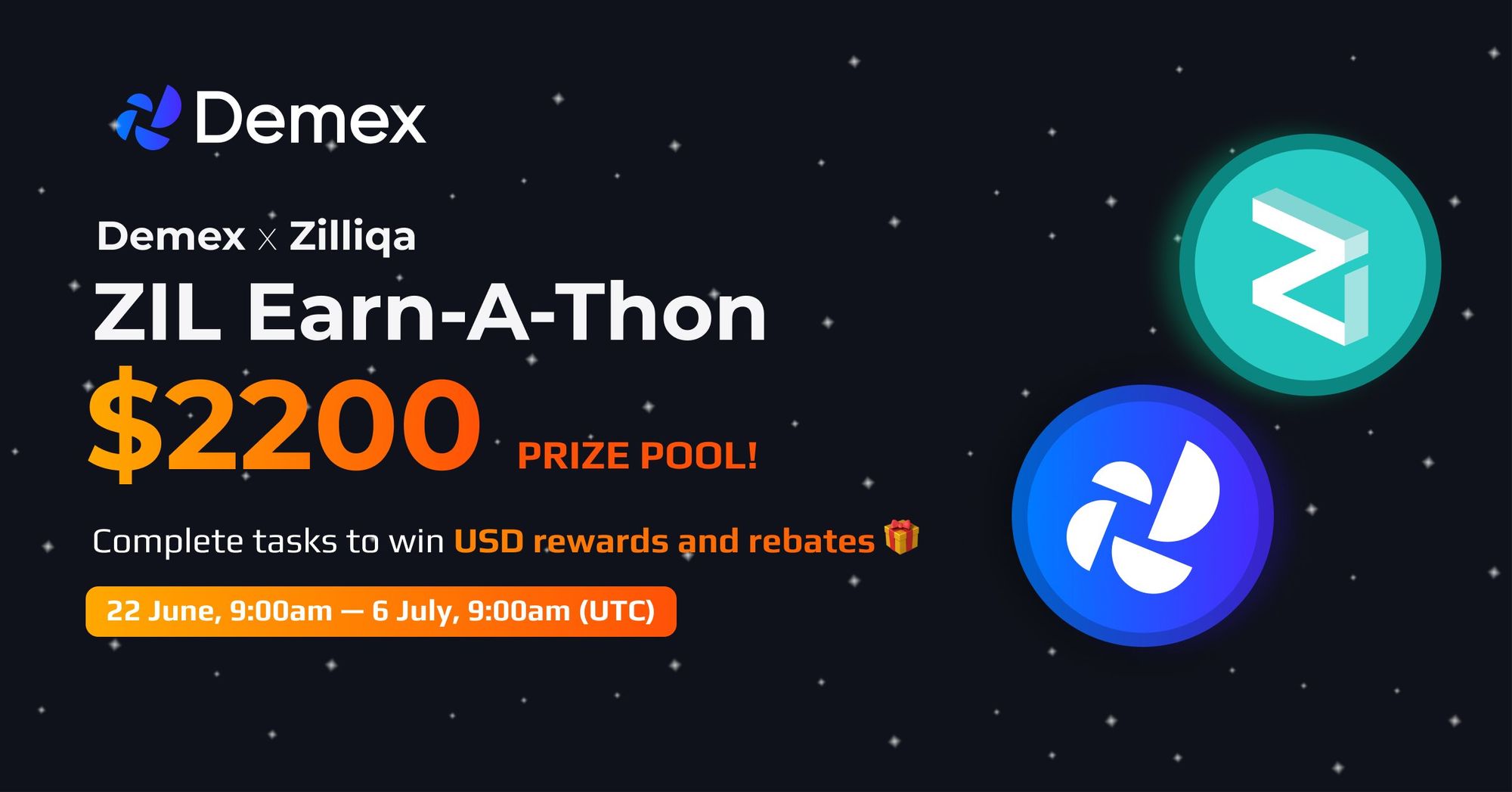 Here's all you need to know about the competition:
Step 1: Register
Click on the Tweet button to generate your hashtag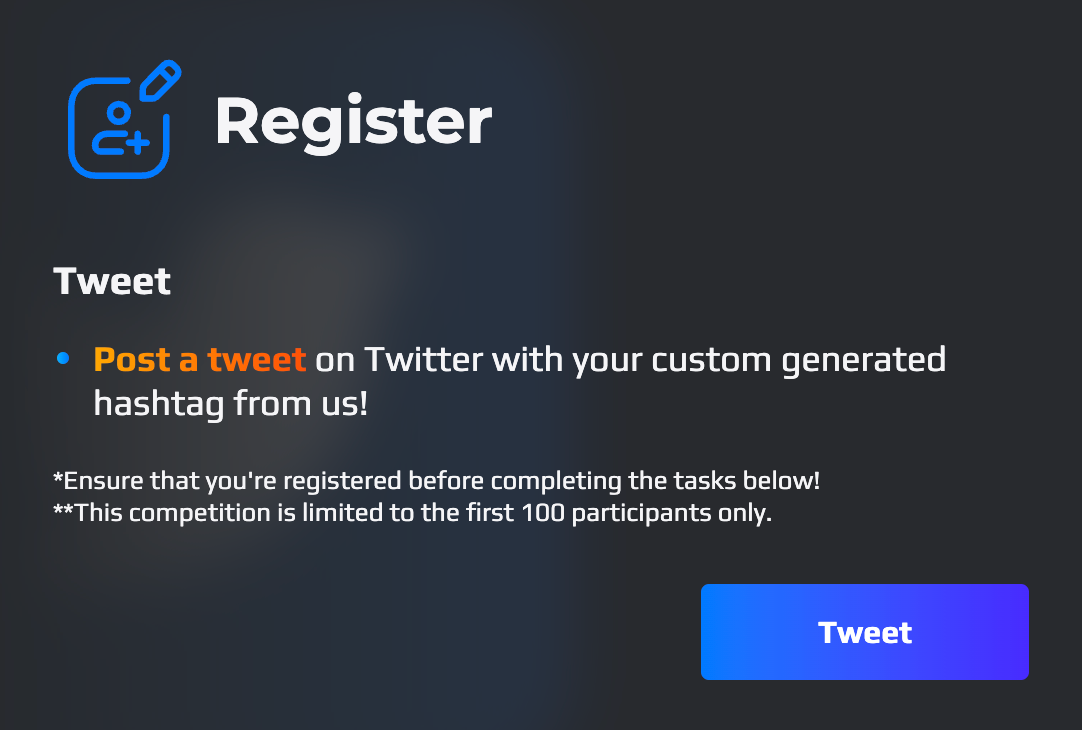 The first 100 participants to register will secure their spot in the ZIL Earn-A-Thon. To register, simply post a tweet on Twitter with your custom hashtag generated by Demex. Please remember that changing your custom hashtag will invalidate your registration, so ensure that you use the provided hashtag.
Hurry, and claim your spot before it's too late! Register Now >>
Step 2: Earn
To complete this step and unlock the bonus tasks, registered participants must have a minimum balance of 100 USD in their wallet and execute three trades on the ZIL-PERP market. Deposit USD here >>
What's more, you can earn 8 USD just by completing this task!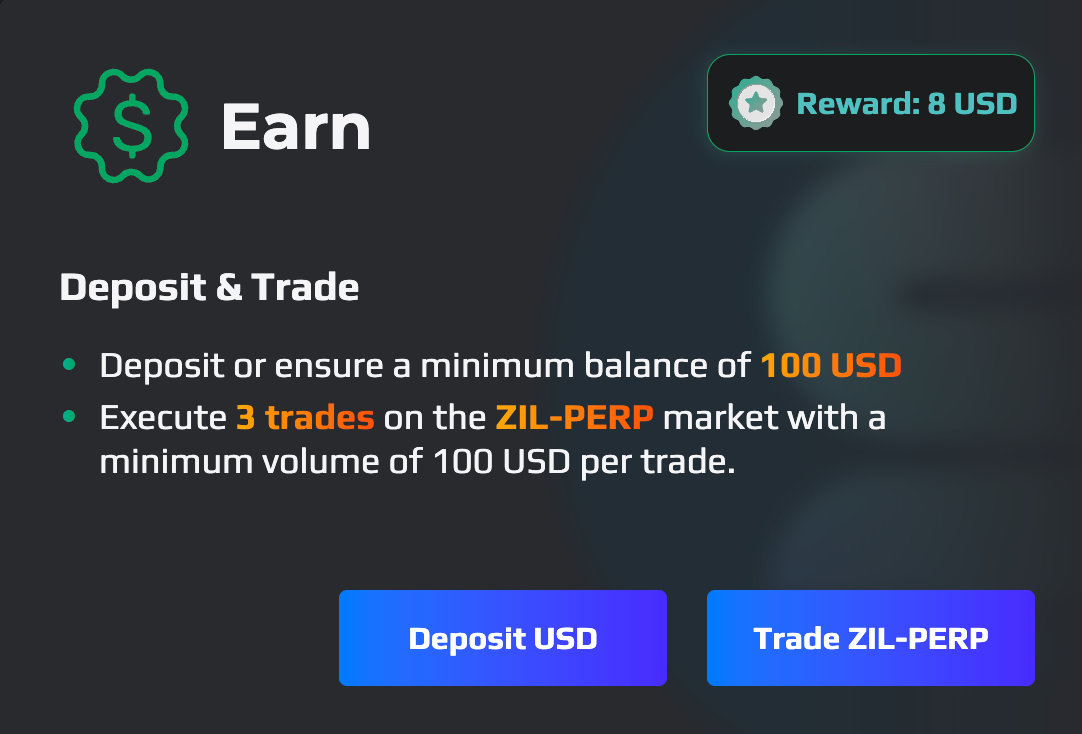 It's time to showcase your trading skills and make your mark on Demex. Once you've completed these two steps, you'll gain access to the thrilling bonus tasks awaiting you!
🎉 Bonus Tasks
Demex Bonus Task: Trade Any Perps
Engage in trading on Demex and watch your PnL (Profit and Loss) %  soar. At the end of the event, participants will be rewarded based on their PnL % ranking. Make it to the top of the leaderboard, and you could be one of the lucky winners to receive fantastic rewards or rebates.
Here's what you could win:
1st Place: 200 USD
2nd Place: 150 USD
3rd Place: 110 USD
4th Place: 80 USD
5th Place: 60 USD
Even if things don't go as planned, don't worry! The first 30 registered users who end the competition with a negative PnL will receive a rebate of up to 10 USD. So, there's still a chance to earn back your losses.
Zilliqa Bonus Task: Lend ZIL
Earn additional rewards by participating in the Zilliqa Bonus Task. Lend ZIL on Nitron and contribute to the Zilliqa ecosystem.
By lending ZIL, you can earn 5 USD as a reward for your participation. It's a win-win situation!
Excited? We are too! The ZIL Earn-A-Thon is an incredible opportunity to explore the world of perpetuals, learn about the Zilliqa blockchain, and win exciting rewards. Don't miss out on this thrilling competition—register now, complete the necessary steps, and embark on a rewarding journey with Zilliqa and Demex.
So gear up, traders! Get ready to trade, earn, and win big in the ZIL Earn-A-Thon. Good luck, and may the profits be ever in your favor!
Note: Please refer to the official competition guidelines and terms and conditions for complete details and eligibility criteria. View the full rules, FAQs, Leaderboard calculations, and T&Cs here